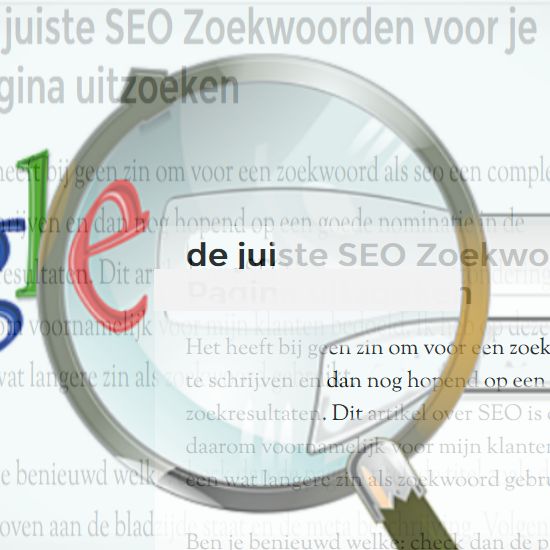 As SEO specialist in the Hague and Delft I see lots of websites without a good internal linking strategy. This is just one of the checks from my 100 points checklist. Search engine optimization is not so difficult as you would think and it is also not so expensive to fix your website. Normally spoken our services will give your rankings a boost. And higher rankings will end up in more clicks and thus more clients
Our Search Engine Optimization services:
Keywords check for relevance
Page SEO optimization
Titel optimization
Contact optimization with Json-LD
Local Google SEO
Intern link optimization
complete 100 points SEO check
Why Meij Design & Survey ?
malmost 10 years experience in survey
SEO changes will be provided with a report
free website check if there are SEO optimization opportunities
free meeting to discuss your problems
fixed price or on time based
1ste free SEO tip
Before you hire me as your SEo specialist, please note down which keywords are important for your business
to find the keywords, you can ask yourself 3 questions
who is your target customer?
wich experience ha a value for them?
what is the difference between your product and your competition product?
2nd free SEO tip
Linking is important. Linking from social media is nowadys seen as the new external link building.This means business pages in e.g. Google+, facebook, YouTube. Just use the social media which your customer is also using
Do I need an external SEO advisor?
If you page is on page 2 from Google and you don't know what the solution is, than it might be a good ideo to scedule a free meeting with me. Just call me or send me your website link and you will get a quick answer.
Which costs are involved??
I have several plans which are based on a hourly rate of 50 euro. I can be hired on hourly base or for a fixed project price.
Do you need a copywriter?
De price of one page of about 400 words will cost 150 euro.This page is ofcourse SEO optmized for the keywords
prices on this website are published without BTW